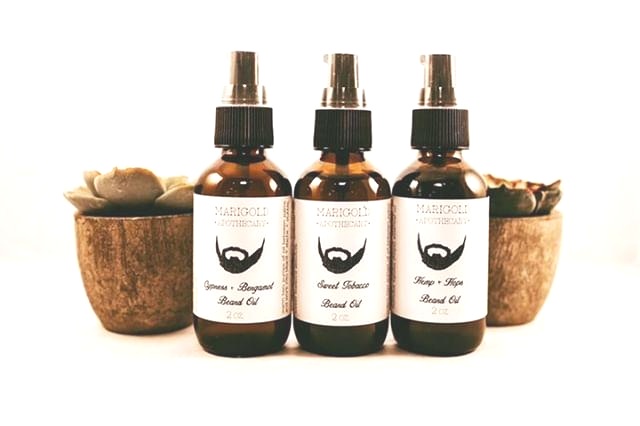 Beard Oil
condition your beard and what hides underneath with this 100% natural, handcrafted beard oil. let our nourishing blend of carefully selected oils tame that facial hair, while providing a subtle scent to keep you fresh all day long.
made with organic ingredients: hemp seed oil, jojoba oil, almond oil, coconut oil, helichrysum essential oil, essential oil blend.
contains nut and tree nut oils.
use: best applied right after bathing on damp hair/skin. warm 8-10 drops of oil in palms. pat and rub into facial hair and skin until fully absorbed.
SIMPLE • INTENTIONAL • LOCAL
handcrafted with love, in Petaluma, CA.
Consult your healthcare practitioner before use, especially if you have a known medical condition, are pregnant and/or breastfeeding.
Keep out of reach of children + pets. These statements have not been evaluated by the Food and Drug Administration. This product is not intended to diagnose, treat, cure, or prevent any disease.